Wales! Wales!
Theosophy
Wales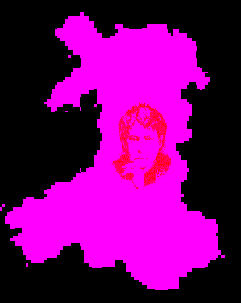 The All Wales
Guide to
Getting Started in Theosophy
(And its all Free Stuff )
People outside Wales may also find this guide useful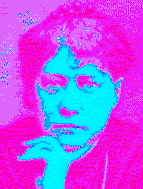 Who was H P Blavatsky?
(This is very brief with links to more detailed info)
Born Helena Petrovna von Hahn in the Ukraine in 1831, H P Blavatsky was a minor Russian aristocrat with Prussian ancestry on her father's side.
In 1849 she married a middle aged army officer and district commissioner named Blavatsky and quickly did a runner thus transforming herself from Miss von Hahn to Madame Blavatsky. This was an empowerment at the time.
For the next twenty years or so, H P Blavatsky went everywhere and did everything, visiting Tibet, fighting in Garibaldi's army at the Battle of Mentana in 1867 and living for periods in Cairo, London and New York.
In New York in 1875 she joined forces with American Civil War Colonel Henry Steel Olcott and Irish born Lawyer William Quan Judge to found the Theosophical Society.
H P Blavatsky and Colonel Olcott moved the Theosophical society Headquarters to India in 1879 but after a damaging conspiracy to denounce her as a fraud, she returned to Europe in 1885.
Her health declined rapidly as she worked on the Secret Doctrine which was published in 1888. She died in 1891 due a flu epidemic.
H P Blavatsky Brief Life Chronology
H P Blavatsky's Life in More Detail 
______________________
The All Wales
Guide to
Getting Started in Theosophy
_______________________
Find out more about
Theosophy with these links
Cardiff Theosophical Society meetings are informal
and there's always a cup of tea afterwards
The Cardiff Theosophical Society Website
The National Wales Theosophy Website
Dave's Streetwise Theosophy Boards
This is for everybody not just people in Wales
Theosophy Cardiff's Instant Guide to Theosophy
General pages about Wales, Welsh History
and The History of Theosophy in Wales
Teosofia en Cardiff (Página en Español)
One Liners & Quick Explanations
The Most Basic Theosophy Website in the Universe
If you run a Theosophy Study Group you can use
this as an introductory handout
The preparation of this Website
The Spiritual Home of Urban Theosophy
The Earth Base for Evolutionary Theosophy
Classic Introductory Theosophy Text
A Text Book of Theosophy By C W Leadbeater
What Theosophy Is  From the Absolute to Man
The Formation of a Solar System  The Evolution of Life
The Constitution of Man  After Death  Reincarnation
The Purpose of Life  The Planetary Chains
The Result of Theosophical Study
An Outstanding Introduction to Theosophy
By a student of Katherine Tingley
Elementary Theosophy Who is the Man?  Body and Soul   
Body, Soul and Spirit  Reincarnation  Karma
Preface to the American Edition    Introduction
Occultism and its Adepts    The Theosophical Society
First Occult Experiences   Teachings of Occult Philosophy
Later Occult Phenomena    Appendix
Preface    Theosophy and the Masters    General Principles
The Earth Chain    Body and Astral Body    Kama – Desire
Manas    Of Reincarnation    Reincarnation Continued
Karma    Kama Loka    Devachan    Cycles
Arguments Supporting Reincarnation
Differentiation Of Species Missing Links
Psychic Laws, Forces, and Phenomena
Psychic Phenomena and Spiritualism
Karma  Fundamental Principles  Laws: Natural and Man-Made  The Law of Laws 
The Eternal Now  Succession  Causation The Laws of Nature  A Lesson of The Law
  Karma Does Not Crush  Apply This Law  Man in The Three Worlds  Understand The Truth
Man and His Surroundings  The Three Fates  The Pair of Triplets  Thought, The Builder
  Practical Meditation  Will and Desire  The Mastery of Desire  Two Other Points
  The Third Thread  Perfect Justice  Our Environment  Our Kith and Kin  Our Nation
The Light for a Good Man  Knowledge of Law  The Opposing Schools
The More Modern View  Self-Examination  Out of the Past
Old Friendships  We Grow By Giving  Collective Karma  Family Karma
National Karma  India's Karma  National Disasters
Try these if you are looking for a
local Theosophy Group or Centre
UK Listing of Theosophical Groups
Please tell us about your UK Theosophy Group
Worldwide Directory of Theosophical Links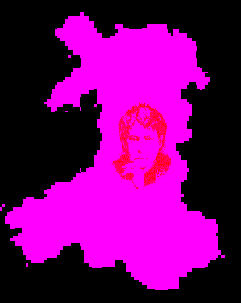 General pages about Wales, Welsh History
and The History of Theosophy in Wales
Wales is a Principality within the United Kingdom
and has an eastern border with England. The land
area is just over 8,000 square miles. Snowdon in
North Wales is the highest mountain at 3,650 feet.
The coastline is almost 750 miles long. The population
of Wales as at the 2001 census is 2,946,200.
__________________________________________
Link Exchange Web & Blog Directory of Top Sites Dmegs.com
SEO friendly web directory of top sites & blogs organized by topic
into categories and presented according to relevance of website.