WALES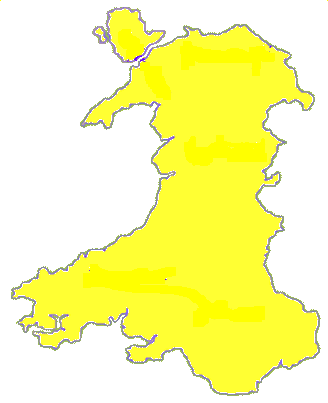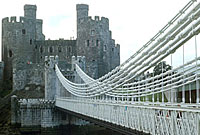 Conwy Castle (North Wales) from across
the Conwy Suspension Bridge. Built by the famous
engineer Thomas Telford, the bridge was completed
in 1826 when it replaced the ferry over the river.
Conwy Castle
Conwy Castle was one of several that English king Edward I (1272 -1397) to bring Wales under the control of the English Crown. Conwy Castle was begun in 1283, the same year as Caernarfon and Harlech Castles.
The building has a dual-wall structure like a concentric castle, but it actually has more of a linear structure, being rectangular and built on a rock outcrop.
It was built to be compact but immensely strong. Four towers were positioned on each of the two high, thick walls, and a further wall extended to enclose the town.
The building work cost Edward I's state £15,000 - but was immensely valuable in securing the area for the Norman monarchy. Indeed, it was as soon as 1295 that it was called upon to defend King Edward I against the rebellion of Madog ap Llywelyn.
In 1399 it was at Conwy that Henry Bolingbroke (who became Henry IV) arranged to meet King Richard II had arrested him, precipitating the rebellion of Owain Glyndwr.
Four years later, Glyndwr's forces took the castle in 1403 (although through trickery rather than military strength) before ransoming it back to the crown.
After the early part of the 15th century, Conwy Castle saw little more military action, save for the Civil War. Archbishop of York John Williams, a Royalist, repaired the castle but it was swiftly taken by the Parliamentary forces in 1646. After the war, the third Earl of Conwy stripped the castle and decamped to Ireland, and the castle was allowed to fall into disrepair.
Despite the lack of use Conwy Castle is very well preserved, regularly repaired, and retains its majestic appearance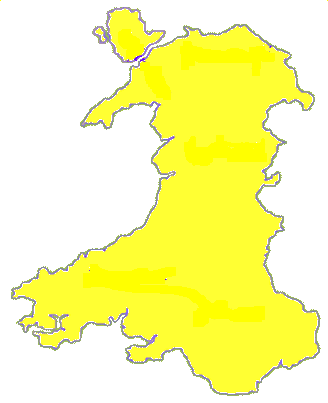 WALES
For more info on Theosophy
Try these
The Cardiff Theosophical Society Website
The National Wales Theosophy Website
Dave's Streetwise Theosophy Boards
This is for everybody not just people in Wales
Theosophy Cardiff's Instant Guide to Theosophy
One Liners & Quick Explanations
The Most Basic Theosophy Website in the Universe
If you run a Theosophy Group you can use
this as an introductory handout
No Aardvarks were harmed in the
The main criteria for the inclusion of
links on this site is that they have some
relationship (however tenuous) to Theosophy
and are lightweight, amusing or entertaining.
Topics include Quantum Theory and Socks,
Dick Dastardly and Legendary Blues Singers.
Lentil burgers, a thousand press ups before breakfast and
the daily 25 mile run may put it off for a while but death
seems to get most of us in the end. We are pleased to
present for your consideration, a definitive work on the
subject by a Student of Katherine Tingley entitled
It's all "water under the bridge" but everything you do
makes an imprint on the Space-Time Continuum.
The Spiritual Home of Urban Theosophy
The Earth Base for Evolutionary Theosophy
Try these if you are looking for a
local Theosophy Group or Centre
UK Listing of Theosophical Groups
Worldwide Directory of Theosophical Links